WINGS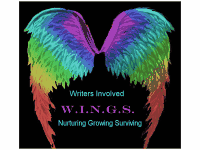 Writers Involved Nurturing Giving Surviving
dedication to an angel

I met her in an online club. A writer, she says she is. I read her posts, she is indeed, a writer. I send her some of my corn, she corrects and returns. Then, we meet on messenger. Her words, spoken directly to me have fire! I have never felt words like I do hers. She is magical. My goddess of the net. A misstep by me lets my feelings out. To my surprise, they are returned. I hereby dedicate this site to the mistress of the rainbows. To my love, my angel, Ms Joyce Anthony.
Computers Simplified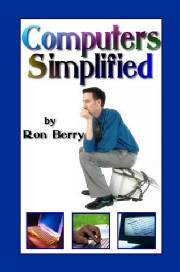 $29.00
Are you confused because your computer intimidates you? You bought one, turned it on and that was the last thing you understood? As you look at the various models the information makes no sense. What is a Ghz, or 512MB RAM? If one hard drive is 80GBytes and another is 160GBytes, how come the case is the same size? All this and more are explained in simple, easy to understand language.